Date: Wednesday, May 10, 2017
Location: UCSB, Engineering Science Building, Rooms ESB1001, ESB 2001, ESB 2003
​

Join us for our spring event the

2017 Light Science Workshop

for a day of talks and presentations about the cutting edge in photonics research and career opportunities in this blossoming industry. The event will feature a keynote speaker, technical and non-technical presentations, Q&A panels, a job fair and a poster session!

The presentations will have two tracks: Technical and non-technical.

The

Technical Track

will feature lectures on cutting-edge research in the area from varying fields that use and manipulate light.

The

Non-Technical Track

will focus on careers in the industry and professional development. Keep checking back on this page for the most up-to-date information!

The event is

free

for those affiliated with a university or college. Otherwise, general admission to the event is $20.

​

If you are interested in sponsoring the event or holding a booth at the career fair, please

contact us

Agenda

9:30AM — 10:30AM
Introduction and keynote speech by Dr. Kevin Riley (ESB 1001)
Seeing Heat: Thermal Vision Everywhere you look
10:30AM — 12:30PM
Track #1 (ESB1001): Technical oral presentation sessions
Track #2 (ESB2001): Non-Technical oral presentation sessions
12:30PM — 1:30PM
Lunch Break (ESB courtyard)
1:30PM — 3:30PM
Track #1 (ESB1001): Technical oral presentation sessions
Track #2 (ESB2001): Non-Technical oral presentation sessions
3:30PM — 4:00PM
Snack Break
4:00PM — 6:00PM
Poster session (ESB1001)
Job fair (ESB courtyard)
6:00PM — 7:30PM
Invite-only cocktail hour

---

Keynote Speech

—

Seeing Heat: Thermal Vision Everywhere You Look

Location: ESB 1001 Time: May 10, 2017 9:30 AM -- 10:30 AM
Abstract:

Santa Barbara is a world leader in developing infrared technology. Companies on the Central Coast today are developing thermal cameras for a multitude of consumer and industrial applications – from smartphones to automobiles. These and many other applications will be ubiquitous in the next 5-7 years. This market is

heating up !
​

Biography: Dr. Kevin J. Riley served as President of Teledyne Scientific & Imaging, LLC (TS&I) from 2007-2012. Dr. Riley joined TS&I in January 2007 from Raytheon where he led technology strategy & roadmaps, IR&D planning and CRAD program capture as Vice President of Technology for Raytheon's Network Centric Systems business unit. He has served on numerous Scientific Advisory Boards including: Executive Committee Network Centric Operations Industry Consortia; AFRL MANTECH Industry Advisory Panel; National Team Aeronautics Research & Development; Aviation Week Net Centric Operations Committee; Advisory Executive in MIT/ARMY Institute for Soldier Nanotechnology; Panelist Defense Systems Management College; Strategic Focus Group for PEO GCSS and Military Sensing Symposia Infrared Detector Advisory Group. Dr. Riley is a graduate of Management of Innovative Technology, Cal Tech; Executive Management, UCLA; Six Sigma Leadership & Six Sigma Specialist, Raytheon Learning Institute; and Business Leadership Program, University of Chicago. He received his BS, MS & PhD degrees from Syracuse University in Physics.
​


Technical and Non-technical Presenters

Event Flyer


---

This event is made possible with the generous support of:
​

Powered by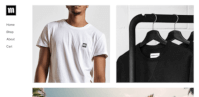 Create your own unique website with customizable templates.