In Spring 2016,

Wendy Ibsen of CSEP

deployed a new PhoSoc-Designed activity to family science nights at local middle schools. As part of the

FUSE family science-nights

, UCSB grad. students led 8th grader's families through fiber optics and how they are used to transmit all our internet, television and telephone data.

The activity culminates in a challenge in which the families have to make a "Jell-o Waveguide" that bends the light back 180°, tested with a red laser pointer and paper safety glasses!

See the full activity writeup here, authored by Demis D. John and Marilyn Garza, with much help from Wendy Ibsen:
Powered by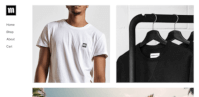 Create your own unique website with customizable templates.